New tuning option to fine adjust dive and squat (arm angles) just like droop!
All new innovative design.
High impact field tested and guaranteed not to move.
Dial-a-Grip adjusts +/- .030 (Xray stock kit equivalent .75mm) travel in seconds not minutes with fine adjustment, 1/8 turn = .0025 (.06mm), 1.5 turns .030 (.75mm)
Factory pre-set neutral slot position achieved with adjustable set screw, flush = std. AE 0 block.
Quickly and accurately adjust to track temps and grip level with single block going from Anti Dive to Pro Dive or Anti Squat to Pro Squat with no block changes.
Top grade high strength / lightweight aluminum alloy with "high feed" no slip finish.
+1mm per side thickness means std. setup uses no shim.
Fully locking block that locks to arm pin on both sides eliminating the irritating plastic block movement and completely eliminates bushing to block to pin slop.
Package includes (4 or 8) adjustable blocks, stainless steel set screws, stainless steel 3mm washers.
8 block package total weight only +5.5 grams over stock zero blocks, even less depending on 1mm shim used.
2 block sizes are now available that when combined expand beyond the entire 4 block AE kit range. Both are available in 4 or 8 pack to combine for every possible size with it's range with the all new Dial-a-Grip length adjustment.
The popular 0 block covers beyond 0 block in length by.75mm and .5 mm short of AE block 1.
The new 2 block covers from AE 1 block to 3 block (2 block is mid range setting)
100% satisfaction or money back guarantee!!

Associated TC6 arm block mounting system with Dial-a-Grip

$6.50 US shipping ONLY priority mail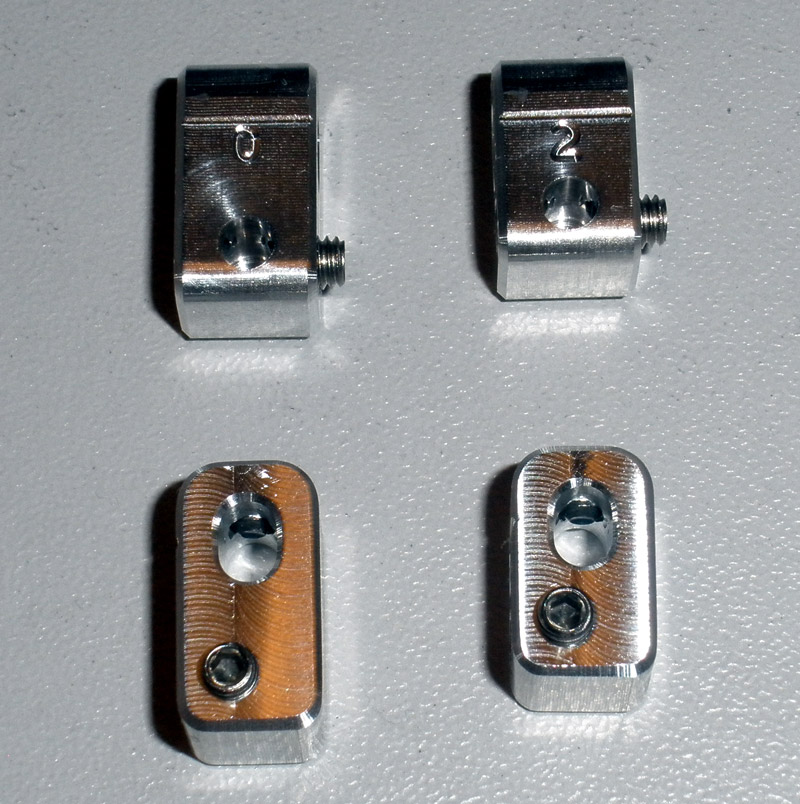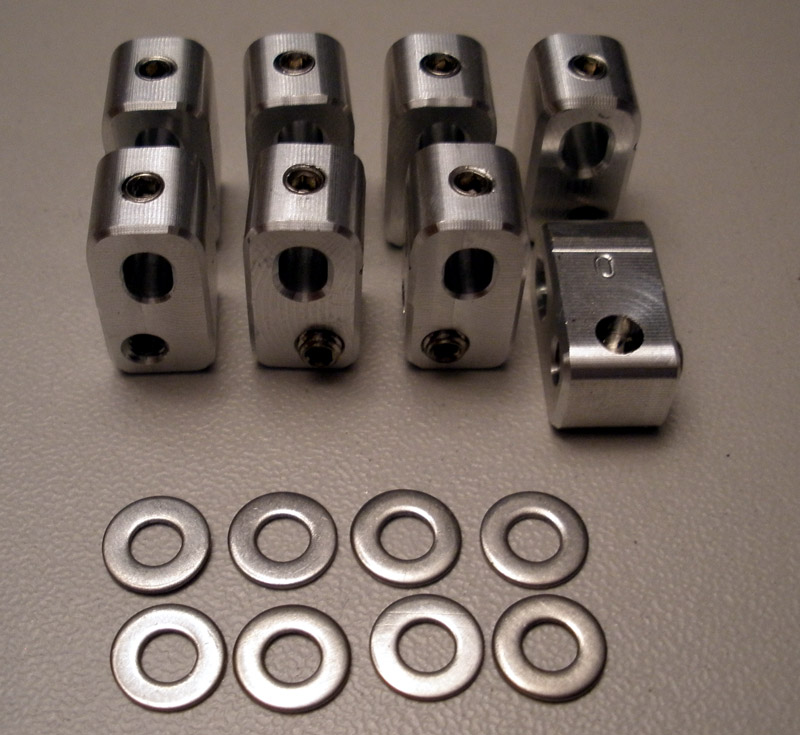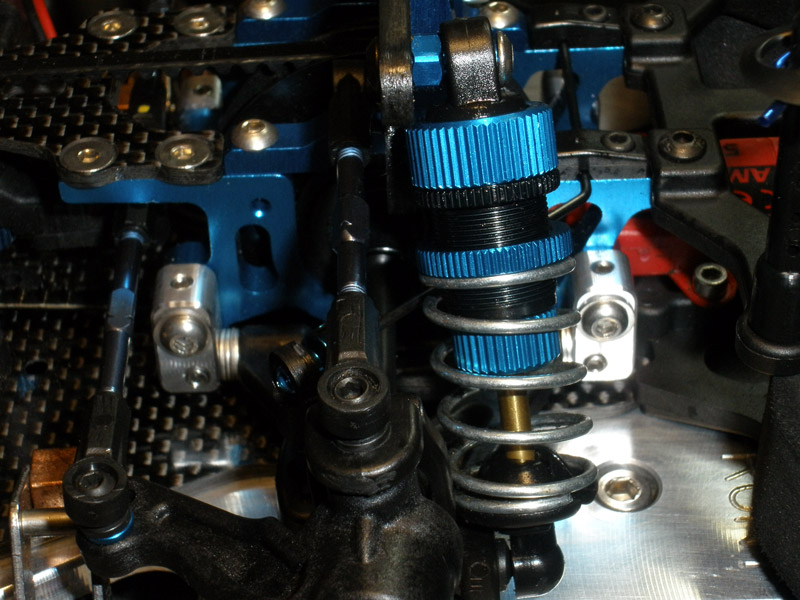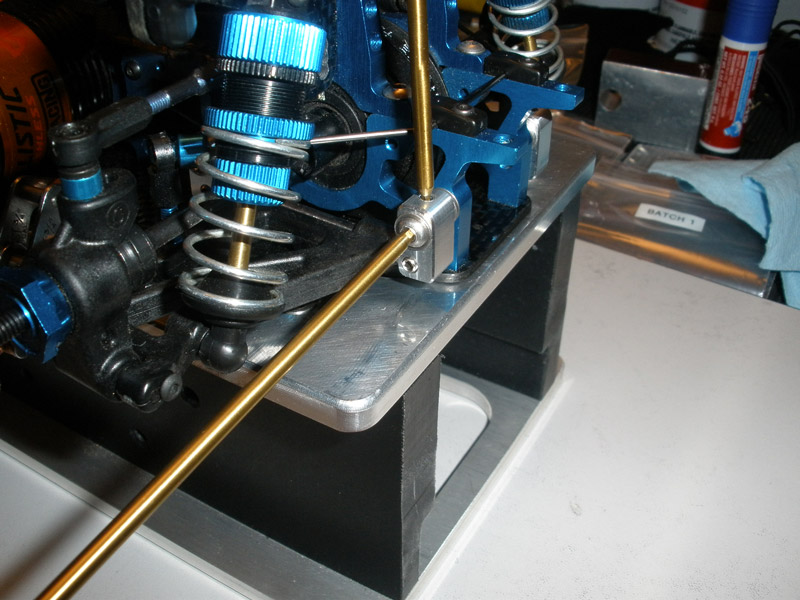 .