11-15-11 Update--Out of Stock
Email PPD to reserve next batch run
UPDATE 3/28/11: Confirmed tweak plate fits: TC6, TC5R, TC5X, Xray 007 008 009, Shumacher Mi3 Mi3X, Mi4, Tamiya 415, Tamiya 416, Hot Bodies Cyclone, Top Racing Photon, Corally Phi . To date we have found only YOKOMO BD5 WILL NOT FIT.
TC and offroad workstation,***built in universal tweak plate (see list above for updates). Benchtop organizer saving valuable pit space, no more looking for drivers and parts with built in small parts drawer. Bench test safely with clamp down chassis, hangs on wall to keep chassis flat and still organize tools, vertical car stand to access back side for tweak or work more visibly. Can be dis-assembled with 6 screws on each side to pack for airline travel. Hex drivers can banded together and fit inside open cavity. Guaranteed precision. Flatness within +/-.005" (.127mm) over length of chassis.
***(Optional clamps required for holding chassis flat and removing chassis tweak)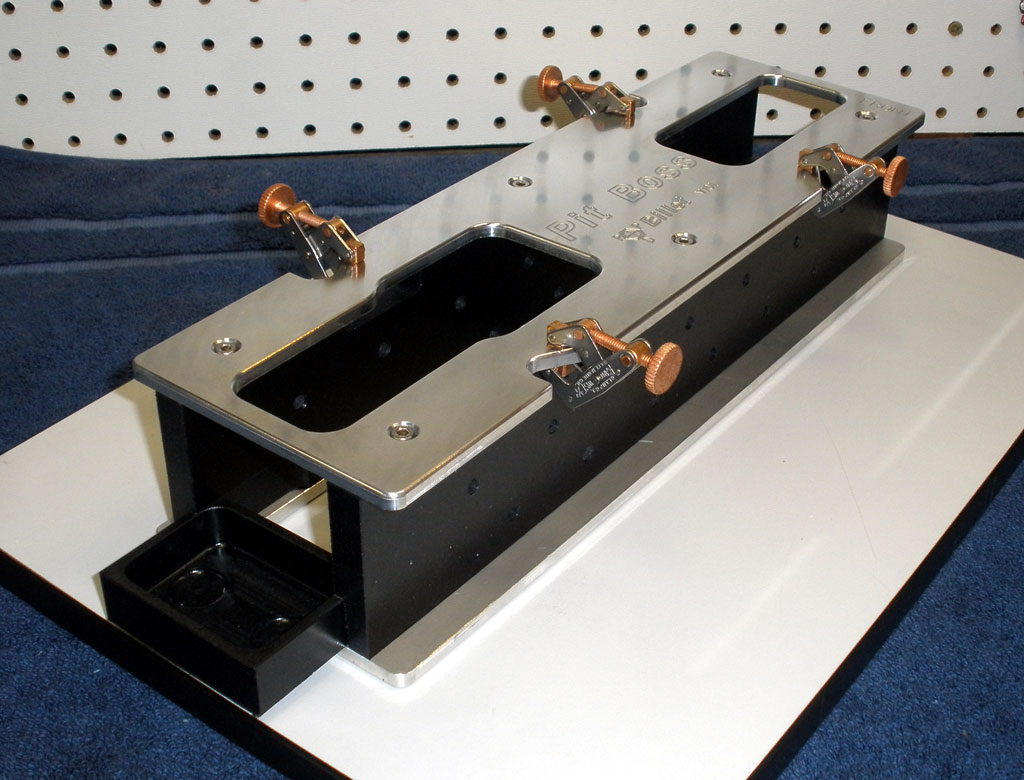 ***Shown with optional clamps---Does not include setup board***
Dims. 2.8 x 3.3 x 13.8--- weight 2lbs 11oz
Note.-- Schumacher Mi3 requires 1.0 clamps for removing tweak.
All other models use the 3/4 clamps for removing tweak.
Shipping $11.90 US only priority 2-3 day.
$89.80 TC workstation includes industrial grade top cover and 1 drawer --Clamps are optional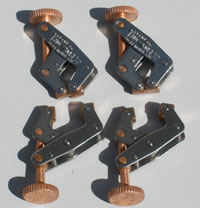 $28.95 3/4 in. Universal Kant Twist clamps (set of 4) for Xray, TC5, Cyclone , and Mi4
$32.40 1.0 Universal Kant twist clamps (set of 4) for Mi3.
(Clamps required for holding chassis flat and removing chassis tweak)
Note: These are very high quality clamps that can be used in a wide range of uses. Soldering, removing stubborn wheel hexes, has small V jaw for holding pins or shock shafts ect.
$6.90 Optional second drawer for opposite end.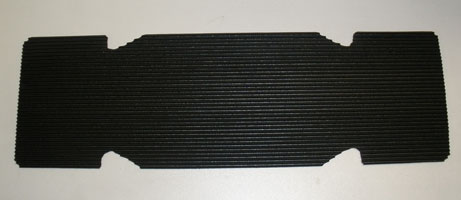 $5.50 Industrial grade cover. Non skid with magnetic effect backing to hold in place. (Workstation price includes 1 cover)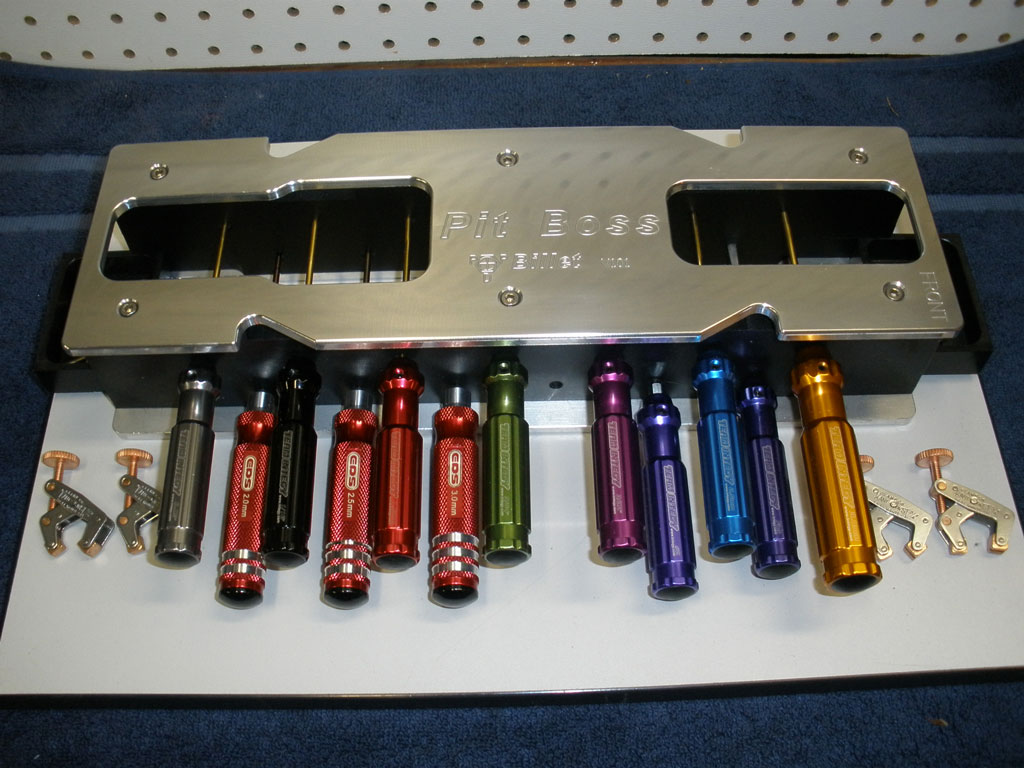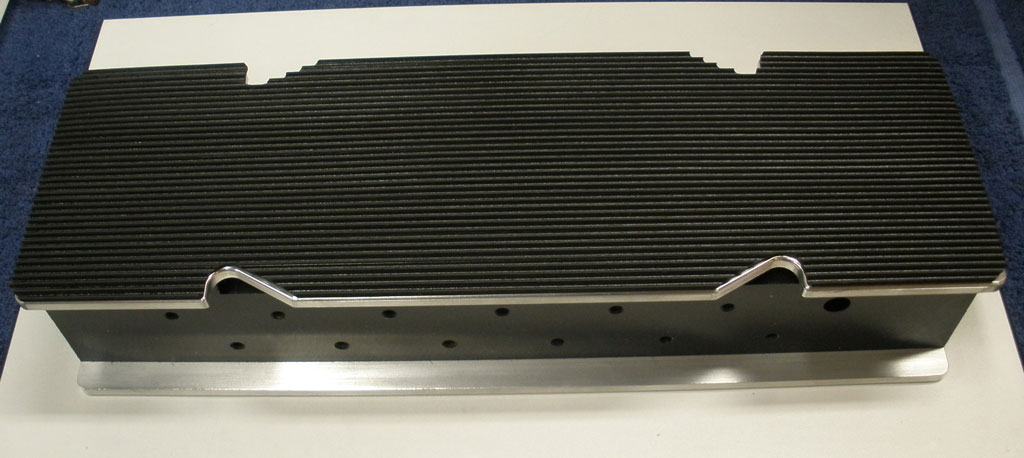 Shown with industrial grade cover. Cover has "magnetic effect" backing that won't slip and is oil resistant. Non skid surface protects machined top when using as a stand. Can even be lightly clamped with TC and stored with cover in place.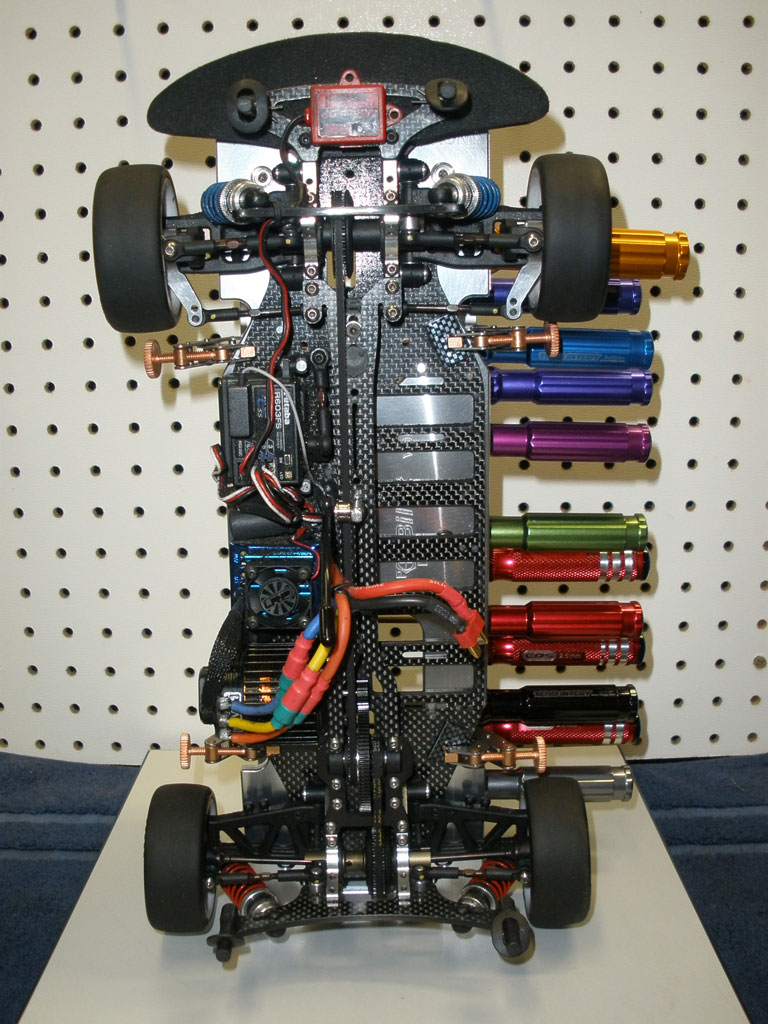 Vertical car stand with access thru the back to tighten all bulhead screws.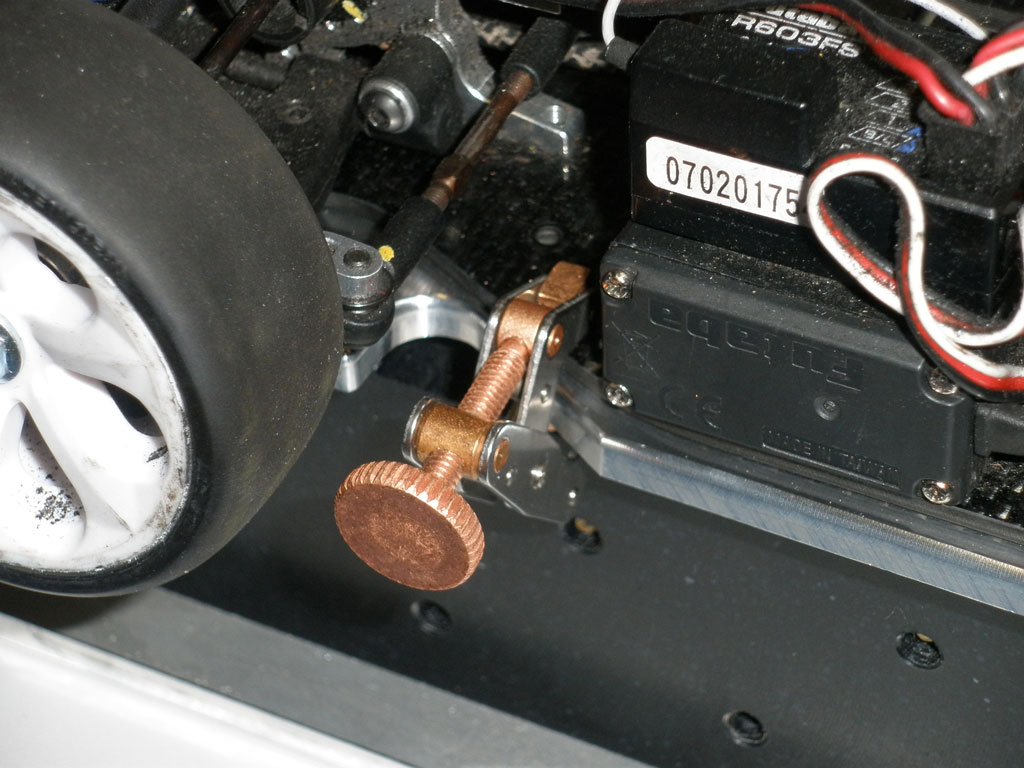 Universal clamp system that can clamp a variety of chassis and even clamp over chassis weights (clamps are optional accessories)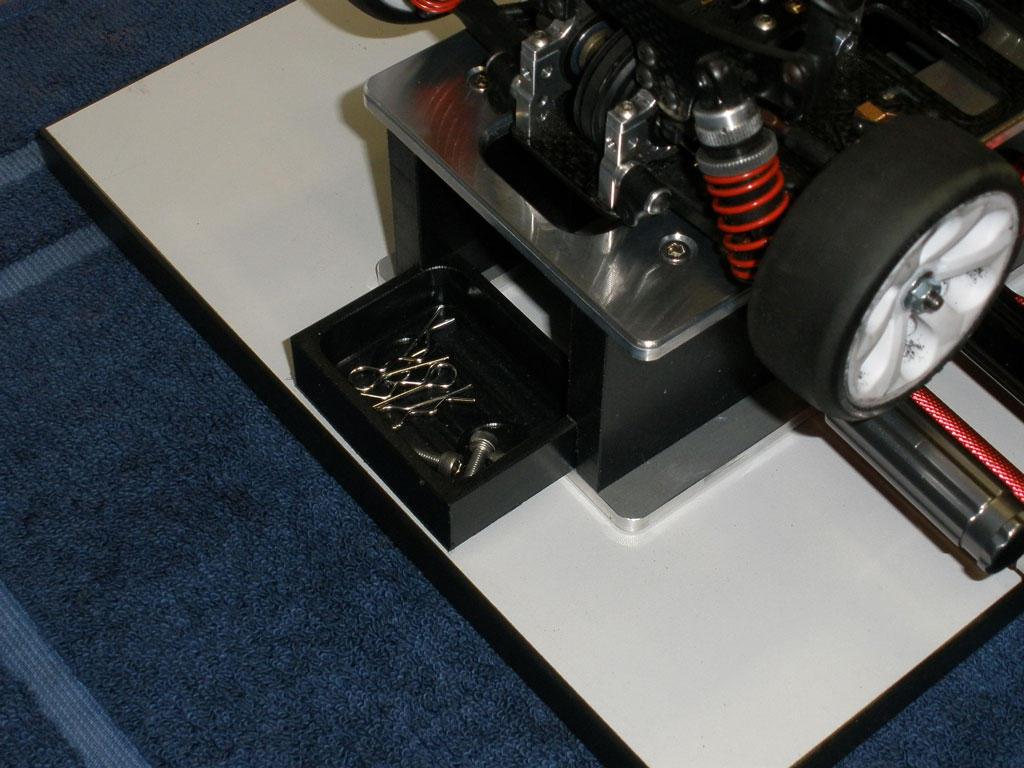 Parts drawer with optional second drawer on opposite end. Parts drawer has unique cutout that keeps ball bearings from rolling out. Yes.... the Pit Boss even has a grease pit, no more lost bearings!! :-)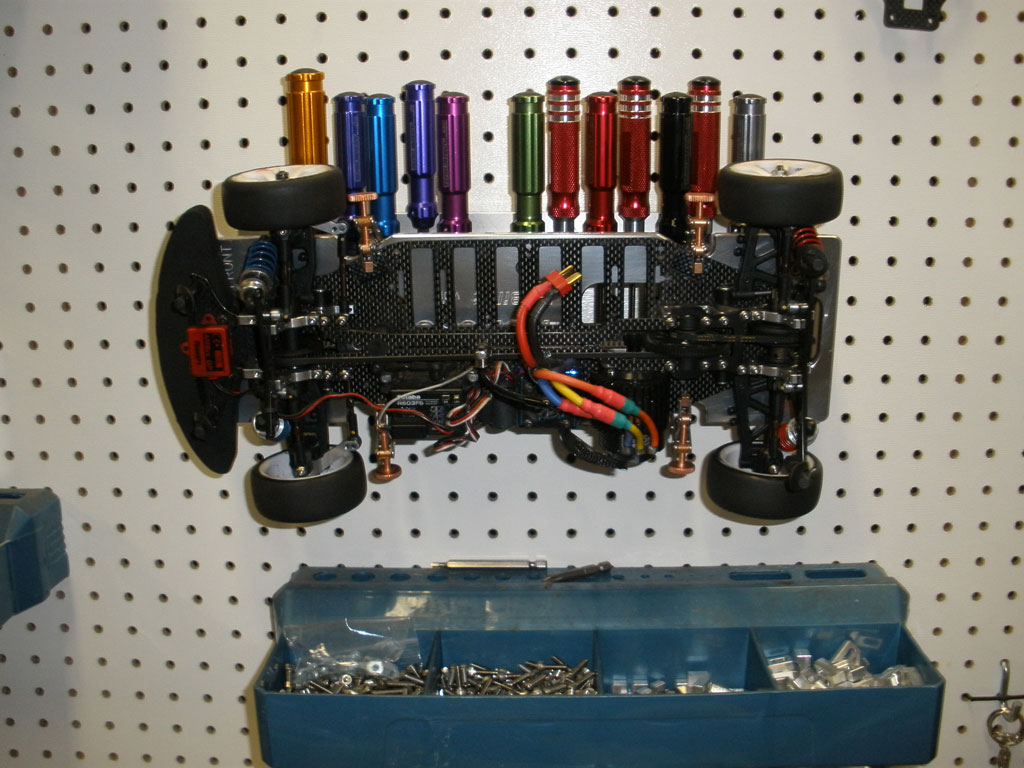 Cutouts provide for wall hanging and benchtop space saving. Keep chassis dead flat while storing, and still have access to your driver organizer, further relieving bench clutter. No more hunting for that driver...it has a visual place to see when Franco has borrowed it!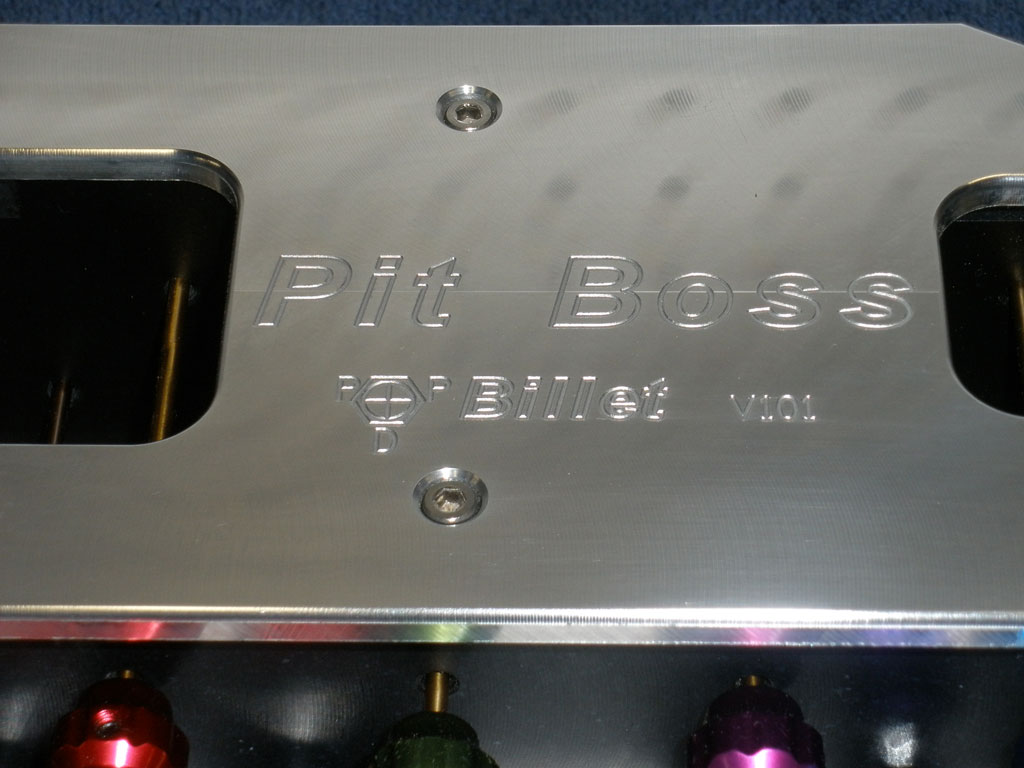 Aircraft quality billet aluminum and stainless steel hardware. The extra step that makes a difference, radiused edges, machine chamfered counterbores, laser sharp engraving all standard. Built to last!!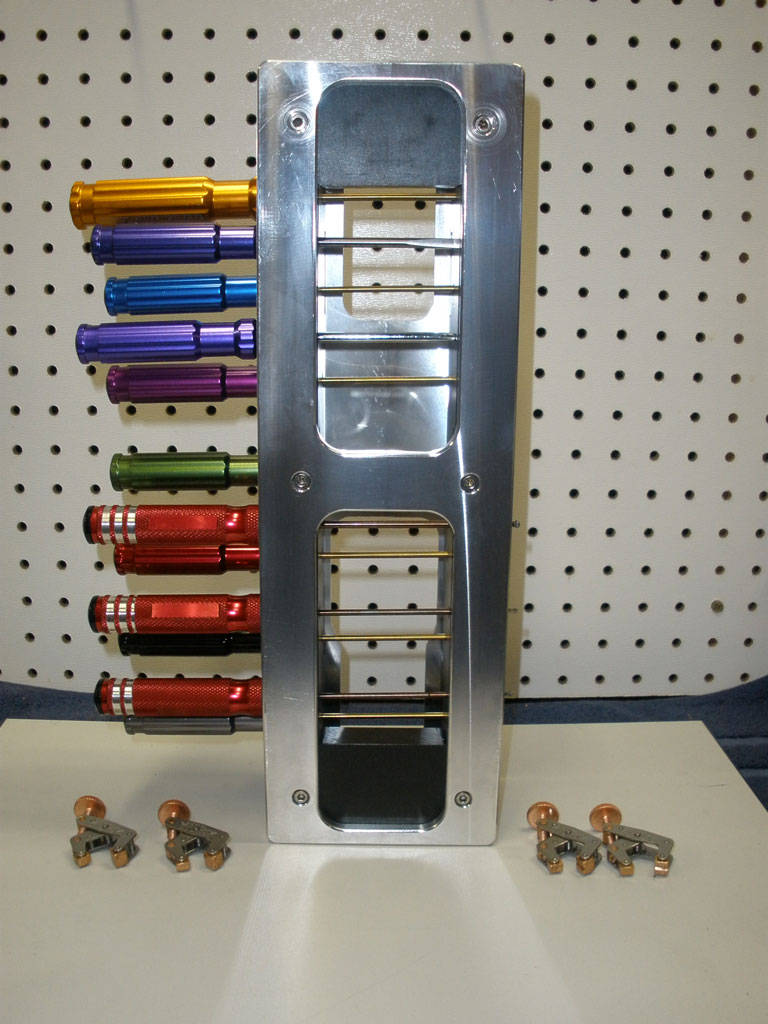 CNC machined bottom plate. Keeps structure strong, while providing complete access to bulkhead screws for removing tweak.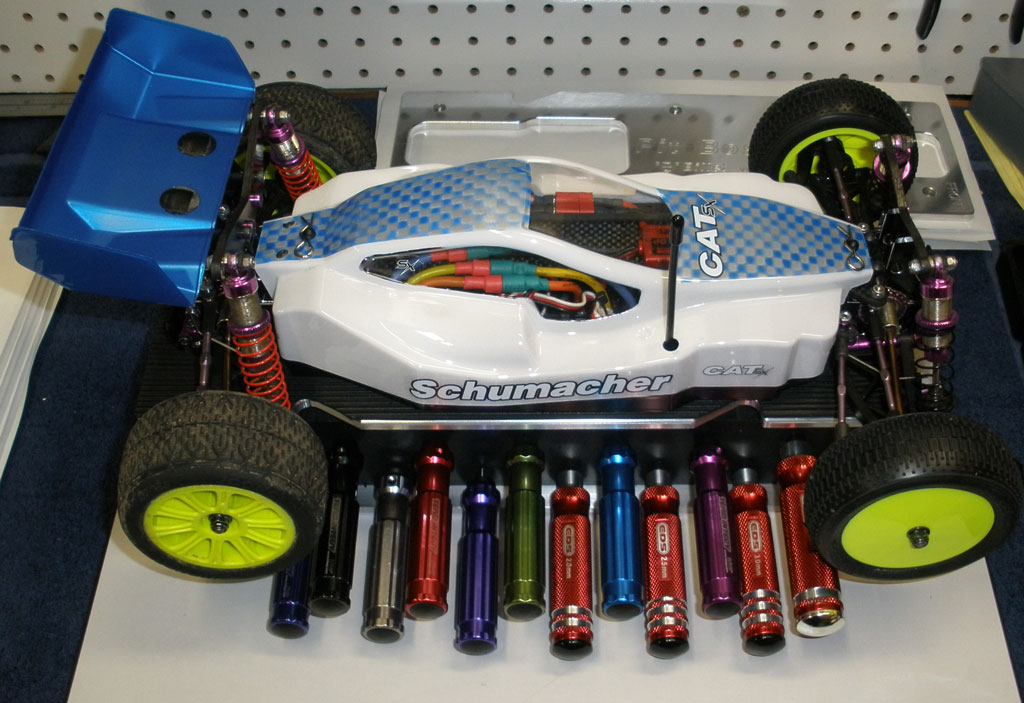 Works excellent in offroad as well!